Leadership
NAPA Ventures has a dynamic team made up of individuals able to leverage a combined 70 years of experience in multi-family and value add commercial real estate.
Glenn Gonzales, CPM®
Co-CEO & Principal, Broker
Glenn Gonzales is an entrepreneurial individual with over 25 years of commercial real estate experience. Since 1994, Glenn has been an instructor for multiple apartment associations including: Utah, Washington and San Antonio. Glenn served as treasurer on the board of directors for the Washington Multi-Family Housing Association, and was elected as president of the association in 2006. He also served a two-year term as the chairman of the public relations committee and a one year term as the secretary treasurer for the Institute of Real Estate Management (IREM).
Prior to his position as president and partner at an Austin based property management firm, Glenn spent many years working in multi-family and commercial property management with companies such as Equity Residential, Evergreen Management Group, Glacier Management, and gained a great deal of experience at Pacific Property Company, a value-add investment firm. He is also a licensed real estate broker in multiple states and received the CPM (certified property manager) designation from IREM. Glenn's many years of industry experience coupled with his ability to motivate and lead has enabled him to build an effective management operation and assemble a strong team of professionals.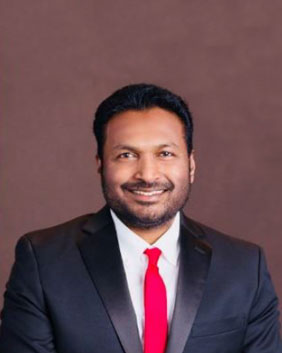 Shravan Parsi
Co-CEO & Principal
Shravan Parsi is an entrepreneur and innovator with a background in the diverse fields of real estate investing and pharmaceutical research. His experience as a pharmaceutical scientist drives his systematic approach to multifamily and commercial real estate investing. Shravan has been involved in Texas real estate since 2003 and acquired 21 apartment complexes & several commercial properties, by co-investing with private equity groups, family offices, high-networth individuals and accredited investors.
Shravan is the CEO & Founder of American Ventures & Co-CEO & Principal of NAPA Ventures. With a forecasted pipeline of $250 million in planned acquisitions for 2019/2020, American Ventures is positioned for aggressive growth. American Ventures offers private equity firms, family offices and accredited investors access to quality multifamily and commercial real estate investment opportunities. Shravan's unique blend of scientific, management, and real estate experience informs American Venture's strategic business vision. Born in India, Shravan developed a life-long interest in business and investing from watching his father, a medical doctor, invest in real estate. He made his first real estate investment in Texas in 2003. He holds a master's degree from St. John's University in New York and a bachelor's degree from Manipal Academy of Higher Education.
Shravan's first book, The Science of the Deal: The DNA of Multifamily and Commercial Real Estate Investing, published by Forbes Books, is coming out in July, 2019. Forbes is considered to be the market leader in business print and digital media. The Austin American Statesman featured Shravan as a value investor for his CRE investment adjacent to Formula 1 Race Track prior to the inaugural US Grand Prix in Austin, Texas. He is a featured speaker at Texas CEO Magazine's Enlightened Speaker Series event. Shravan is a member of Tiger 21 and Central Texas Angel Network (CTAN) and a past member of Entrepreneurs Org (EO).
John James
Asset & Acquisitions Manager
BBA Finance from St. Edwards University

Over 30 years of real estate and asset management experience

Experience includes oversight and management functions across all real estate asset classes
Mike Woodfield
Asset Manager & Marketing
BA Journalism/PR from Utah State University

Previous experience in executing turnarounds for under performing companies

Over six years of operations and marketing experience across multiple industries
Vivy Truong
Transaction Manager
BBA Finance from the University of Texas - Austin

Four years experience in commercial and multi-family real estate development and transactions
Contact
Network Acquisitions Partnership Alliance, LLC
1464 E Whitestone Blvd #801
Cedar Park, TX 78613